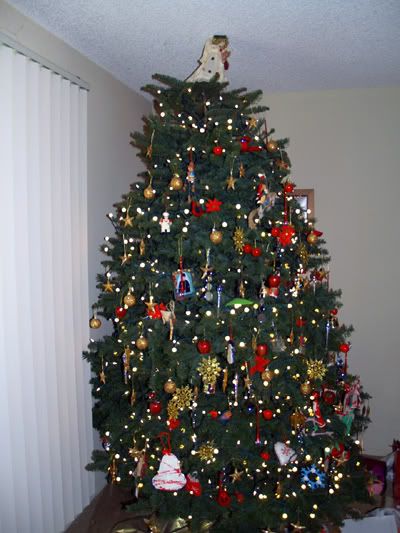 This is the full tree, doesn't the angel look a little cramped?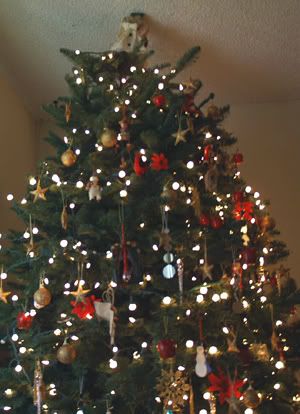 Here is is a little more close up.
This is the biggest tree I've set up. You can tell that even with the step ladder I wasn't able to really decorate the top portion. I'm sad to only have it up for the week. next year I'm going to have to use a list and chck off items on a schedule.